​Sending less waste to landfill sites​​
Waste reduction is a strategic goal on our path to responsible consumption. We are committed to maximising recycling in order to reduce the amount of landfill waste. As an avid supporter of sustainable resource use, X5 seeks to minimise its waste production. To this end, we encourage responsible consumption among our customers, rely on recycling, reuse materials where we can, and work to minimise the volume of food waste we generate.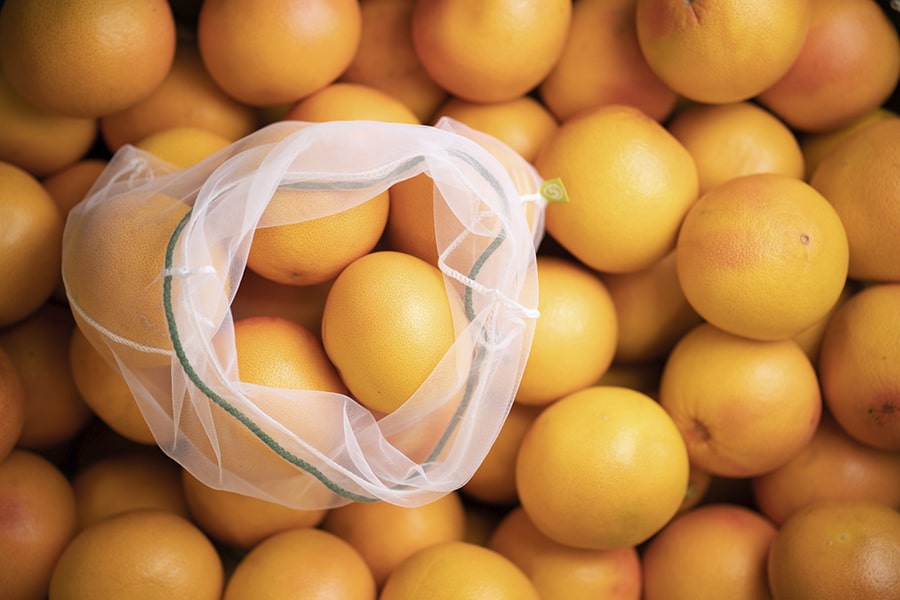 Separate collection of waste
Special containers for separate collection of used paper and plastic bottle caps are available at retail chains' headquarters.
We recycle
100% of plastic, cardboard, paper, and other non-food waste generated by X5 chains is sent for recycling. In 2022, X5 sent over 633,000 tonnes of cardboard, polyethylene, pallets, etc for recycling. Waste transferred for recycling also includes used shopping trolleys and waste vegetable oil.
X5 is building a responsible supply chain. This includes both private labels and joint efforts with our suppliers. As one example, we are planning to increase the share of private label products that use sustainable packaging to as much as 50%. By sustainable we mean packaging that is more environmentally friendly, i.e. recyclable or made from recycled materials, reusable, etc. We also want to have this process supported by a considerable part of our suppliers. We have already developed respective recommendations for them and will continue these efforts in target categories.
Paper bags
X5 offers paper bags as an alternative to plastic ones and packing paper in its culinary section for packing ready-to-eat products.
No free plastic bags
X5 does not give out free plastic bags at checkout counters in its stores, which brings down the consumption of disposable packaging.
Reusable shopping bags
Our stores offer customers reusable bags and weighing sacks for fruit and vegetables as an alternative to single-use plastic bags. The total number of reusable bags sold in Pyaterochka and Perekrestok stores was around 3,7 million in 2022.
Bags containing recycled materials
Perekrestok stores have switched to using more eco-friendly branded bags containing 35% recycled plastics. The supermarket chain has updated the requirements for all of its plastic bag suppliers, making a high percentage of recycled plastics compulsory, a move that will help foster the circular economy.
Shopping baskets
Pyaterochka stores in new concept as well as Perekrestok stores use shopping baskets made of recycled plastic. The use of recycled plastic is a prerequisite for Perekrestok's shopping baskets suppliers.
Reuse principle
All reusable Perekrestok containers, pallets and plastic boxes are returned to DCs.
Lean manufacturing technology
The Company is committed to lean manufacturing, which enables it to minimise waste associated with the delivery of products from producers and DC-to-store transportation.
All food waste generated by X5 stores is sent to third parties for landfilling or recycling. The Company is looking for opportunities and piloting technological solutions to transfer food waste for further processing.
We believe that creating opportunities to recycle food products that become unsaleable into animal feed, fertilisers, biogas, etc. is important both as a way to protect the environment and as a means to support farmers, businesses and organisations that could use the recycled products (zoos, animal shelters, producers of fertilisers and biogas, and others).
Transfer of food products to farmers
Pyaterochka and Perekrestok launched an initiative to transfer unsold food and merchandise that has become unsaleable before the expiry date to farmers for recycling into animal feed. In 2022, our chains supplied more than 96,000 tonnes of non-expired but unsellable food products to farmers.