Reduction of energy resources
Our goal on responsible consumption and use of resources also includes a focus on reducing GHG emissions and ensuring energy efficiency.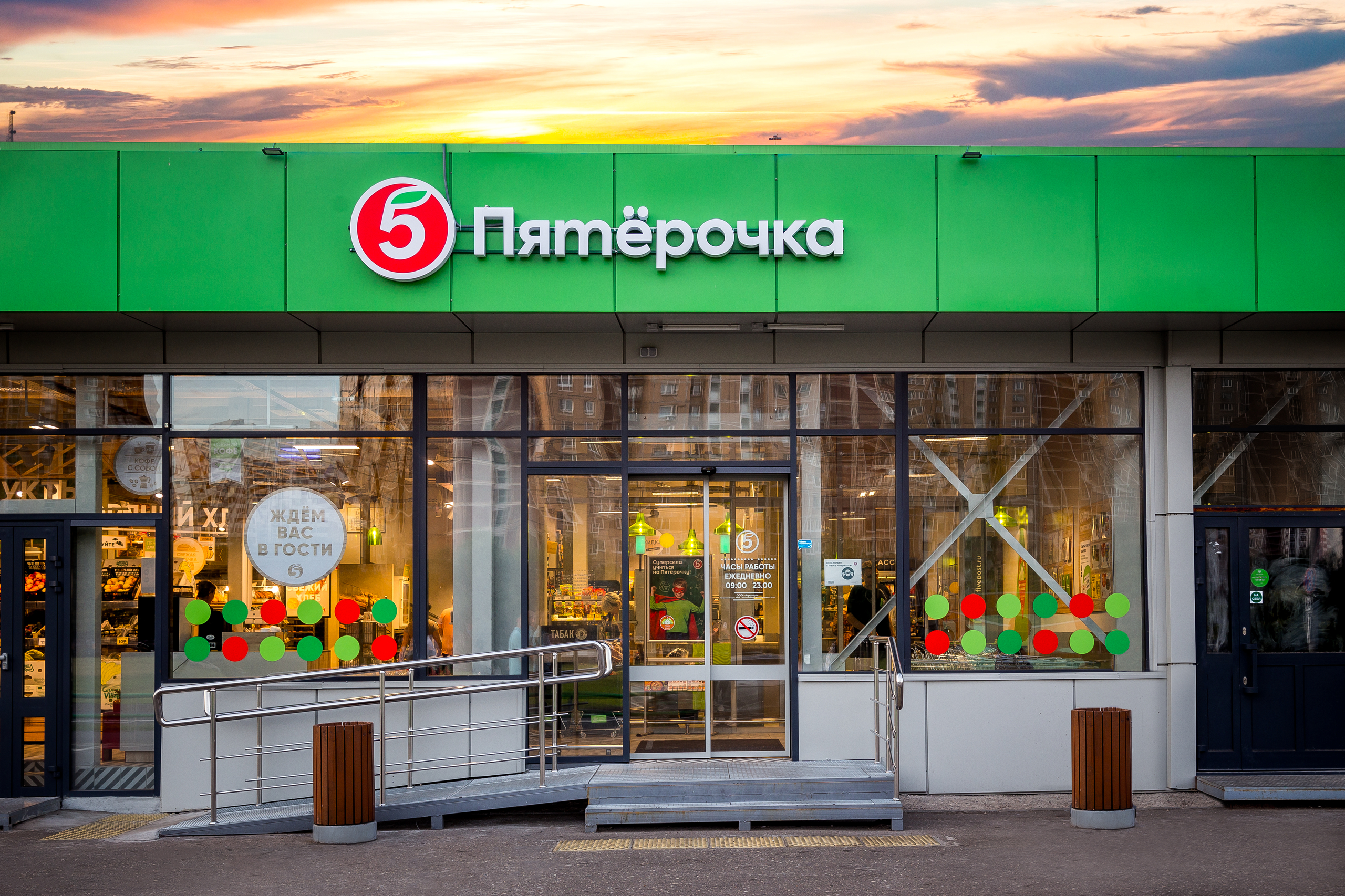 In 2019, X5 launched a Company-wide greenhouse gas emissions assessment in line with the GHG Protocol Corporate Accounting and Reporting Standard, with a base year of 2018. In 2020, following the adoption of X5's Energy Efficiency and Climate Change Prevention Policy, we took further steps to reduce CO2 emissions and boost our energy efficiency. These included a number of measures to reduce GHG emissions and optimise energy use through both lower energy consumption and a transition to renewables.
2
Lower energy consumption
As part of our energy efficiency effort, X5 seeks to gradually reduce energy consumption per square metre of retail space. The Company operates automatic monitoring systems to record the volume and quality of electric energy consumed and a monitoring and control centre for these systems. For example, 97% of Pyaterochka stores have started to report on energy consumption on a real-time basis.
Smart store
All new outlets and stores slated for refurbishment are now being equipped with the Smart Store system that employs special sensors, control devices and software to integrate into the existing operating processes, helping to reduce energy consumption, automate equipment control (for refrigerators, refrigerated display cabinets, heating and air conditioning units, lighting and heating solutions for the selling space and utility rooms) and minimise the risk of accidents.
Green energy DC
We devote considerable effort to reducing energy consumption by embracing more sustainable options. Ten Pyaterochka DCs are already powered by green energy from hydropower plants.
Led ligting
More than 16,000 X5 stores have LED lighting installed.
As we fully discontinued the use of mercury-containing lamps, X5 – in addition to consuming less energy – no longer generates class 1 waste.
Green-powered stores
Pyaterochka is piloting solar panels at four stores in the Krasnodar Territory. These panels convert light energy from the sun directly into electricity and thus reduce the stores' reliance on external power grids by 18–20% on average.
The chain has also started powering its stores with renewable energy sources. The first such initiative was launched in the Republic of Karelia, where Pyaterochka struck a deal to provide a number of stores with retail electricity from hydropower plants. As a result, green energy now accounts for ca. 17% of the power used by local Pyaterochka stores.
Transport and logistics operations have a significant impact on the environment. X5 uses a variety of approaches to mitigate this impact by investing in modern trucks, transfer to more environmentally friendly fuel, optimising travel routes and recycling tires, tubes, batteries, ferrous and non-ferrous metals, motor oils and other materials in line with Russian legislation.
X5 has seen to it that 19% of its fleet now uses gas–diesel engines (as logistics is a major part of retail operations) and replaced semi-trailer trucks with vehicles that have lighter-weight bodies and produce fewer emissions.