Food aid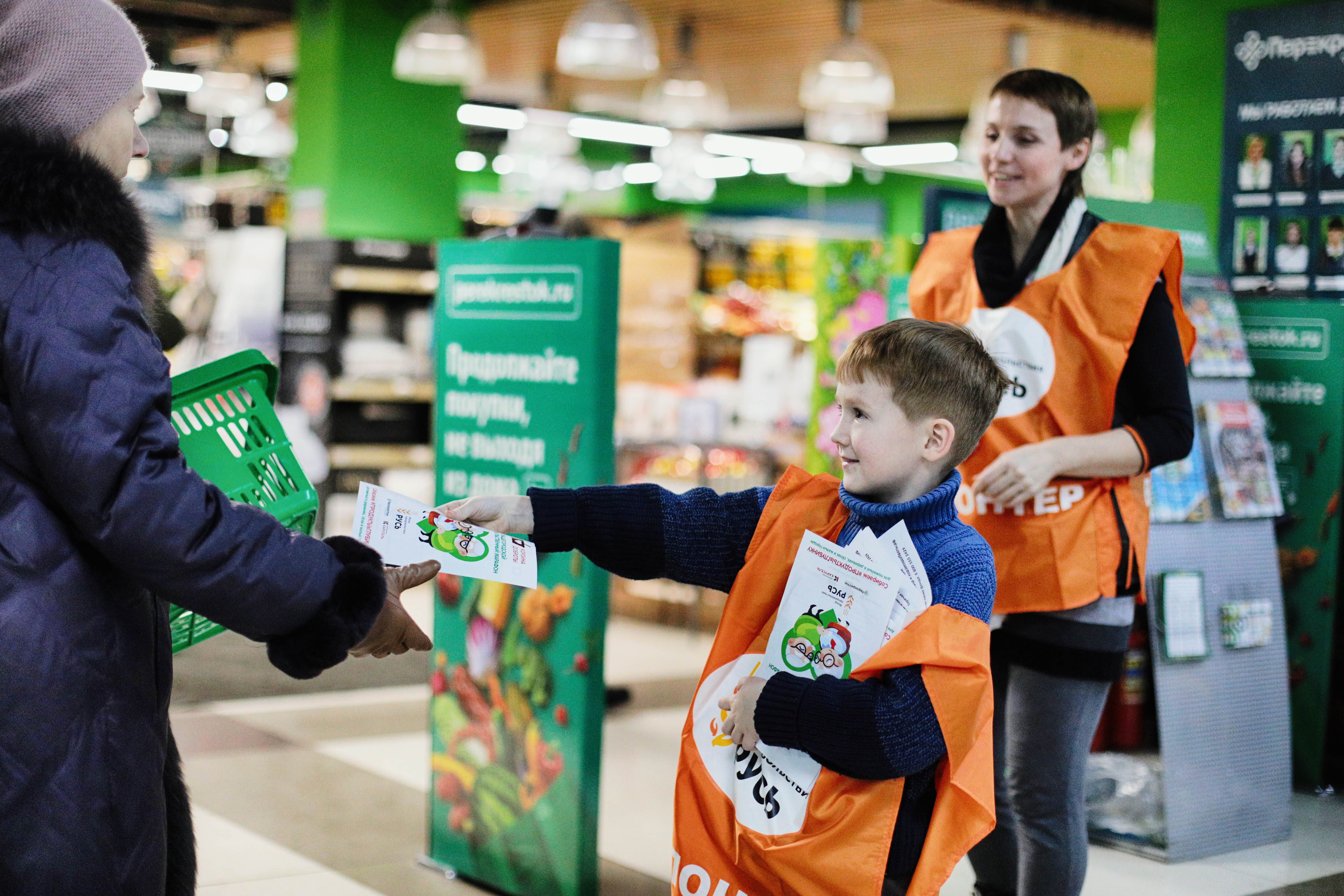 The Basket of Kindness project was launched in 2015. X5 pioneered food drives in Russia, creating and continuing to develop a local food aid infrastructure, which enables customers to buy and donate food in-store to feed people in need in local communities. Over 1,200 tonnes of food has been delivered through the project to disadvantaged people since 2015.
In late July 2022, X5 Group partnered with Foodsharing and Foodbank Rus to launch a pilot food sharing project that will donate food to individuals in need. At the initial stage, the project ran at a number of Pyaterochka stores in Moscow and Chelyabinsk, and later expanded to several Perekrestok supermarkets in Moscow and St Petersburg.
The project arranges in-store collection of food nearing its expiration date, trains employees in the necessary food handling procedures and establishes efficient logistics to deliver the food to those who need it most.
On a daily basis, X5 store employees select bakery products (rye bread, wheat bread, rusks) that are set to expire within 1-2 days. Afterwards, volunteers from one of the partner organisations collect and distribute these products to recipients on the same day, including to seniors living alone and multi-child families in need.еры и многодетные семьи, оказавшиеся в трудной ситуации.
3
​Electronic social certificates
The programme enables low-income households to get financial aid from the Moscow City Government using electronic certificates, which can be used for purchases at the Pyaterochka, Perekrestok and Karusel chains.
4
Discounts for customers with children
Pyaterochka has been running a separate loyalty programme called Family Wednesday, which offers a 10% discount on all purchases every Wednesday. The initiative encourages adults to go to the store with kids, rather than leaving them at home alone.
5
Discounts for pensioners
At Pyaterochka, senior citizens can get a 5-10% discount during the first half of the weekday. Perekrestok stores offer a 10% discount from 9:00 am to 1:00 pm on weekdays. In 2021, senior citizens saved some RUB 13.37 bn by taking advantage of the discount on 463 million purchases, or 1.2 million purchases per day.