Training and development
In order to achieve its ambitious goals, the Company needs a strong team in which everyone is capable of rising above their own interests and seeing the potential of teamwork. X5 works on enhancing career ladders, providing various tools for impactful work and development, and creating an open, innovative environment that supports the path to a digital business transformation.
Multiple training and development programmes are available to X5 employees of all levels. The range of training programmes varies depending on job duties and assessments of work quality and goals. The Company uses state-of-the-art training formats and support the development of lifelong learning.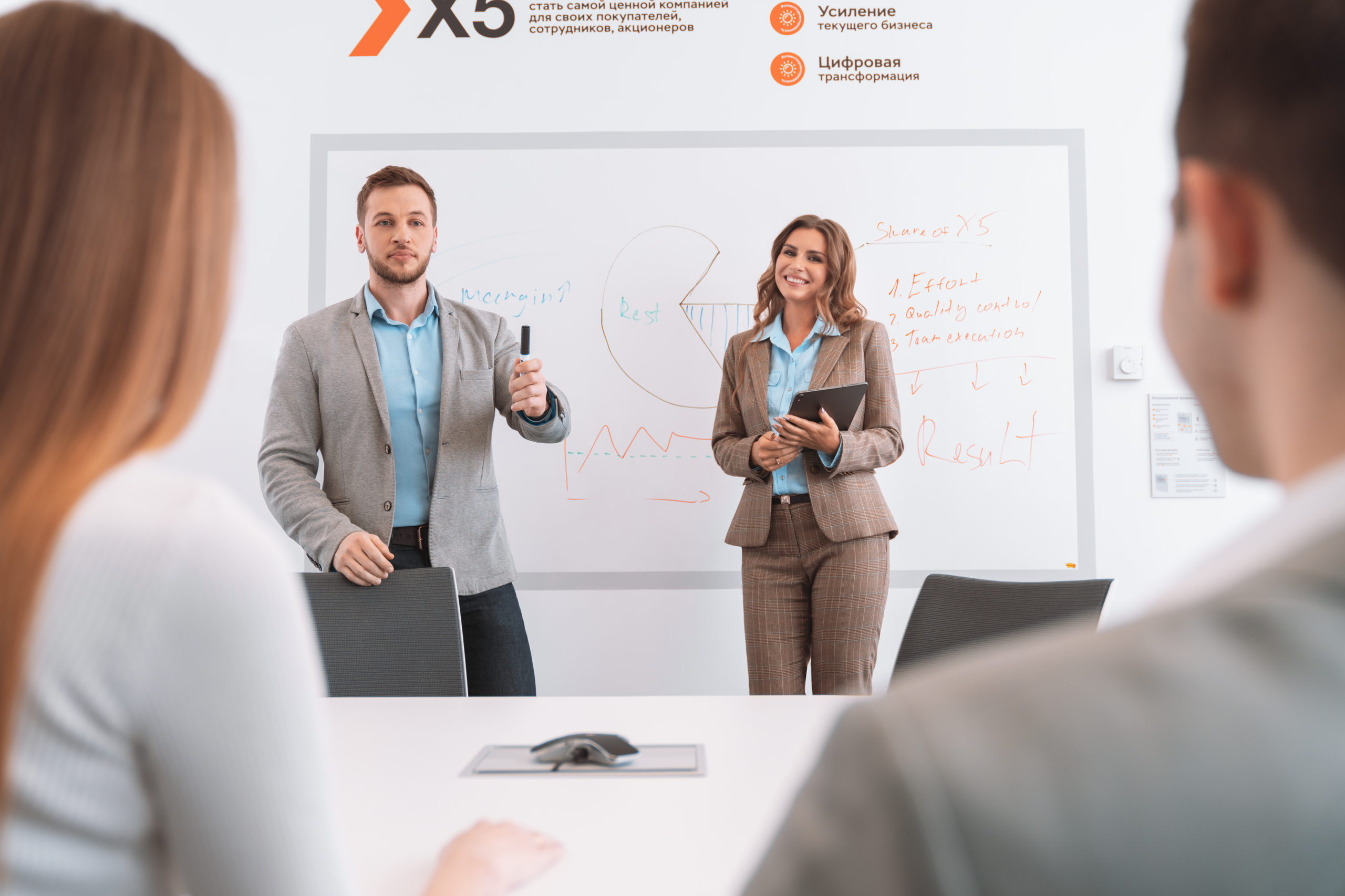 As of the end of 2019, 60% of vacant positions within X5 at the level of CEO-1 and CEO-2 were filled by internal candidates. In 2019, 77% of managerial vacancies within the Company as a whole were filled by internal candidates.
The Company launched the X5 Digital Academy, a corporate education platform for enhancing staff digital skills and expertise at all levels, from managers to specialists.
X5 fosters free knowledge sharing by establishing corporate technical communities and schools, as well as organising meetups and mini-lectures where employees can exchange professional experience.​
In 2020, the Company rolled out a new HR product – the Unified Information Environment, representing a user-friendly corporate intranet that combines a job portal, gamification features and a section for user-created content.
Comprehensive programmes for the development of leadership competencies have been established at X5, as well as training within the four faculties of X5's Digital Academy which includes two recently launched technical schools for IT development and data science.
Forbes named X5 among the 11 Best Employers in Russia, earning the Company Platinum status.