Corporate culture and values
Continuous, rapid change is part of X5's cultural DNA. This is what makes the Company flexible and allows it to maintain leadership in an aggressive, competitive environment. It enables to launch products and solutions in response to customer demand faster than peers, and it allows to be exactly where shoppers want to see X5 – both online and offline. Uniform values, shared traditions, an open information environment and excellent opportunities for development help us to remain unified and to maintain X5's consistency of operations.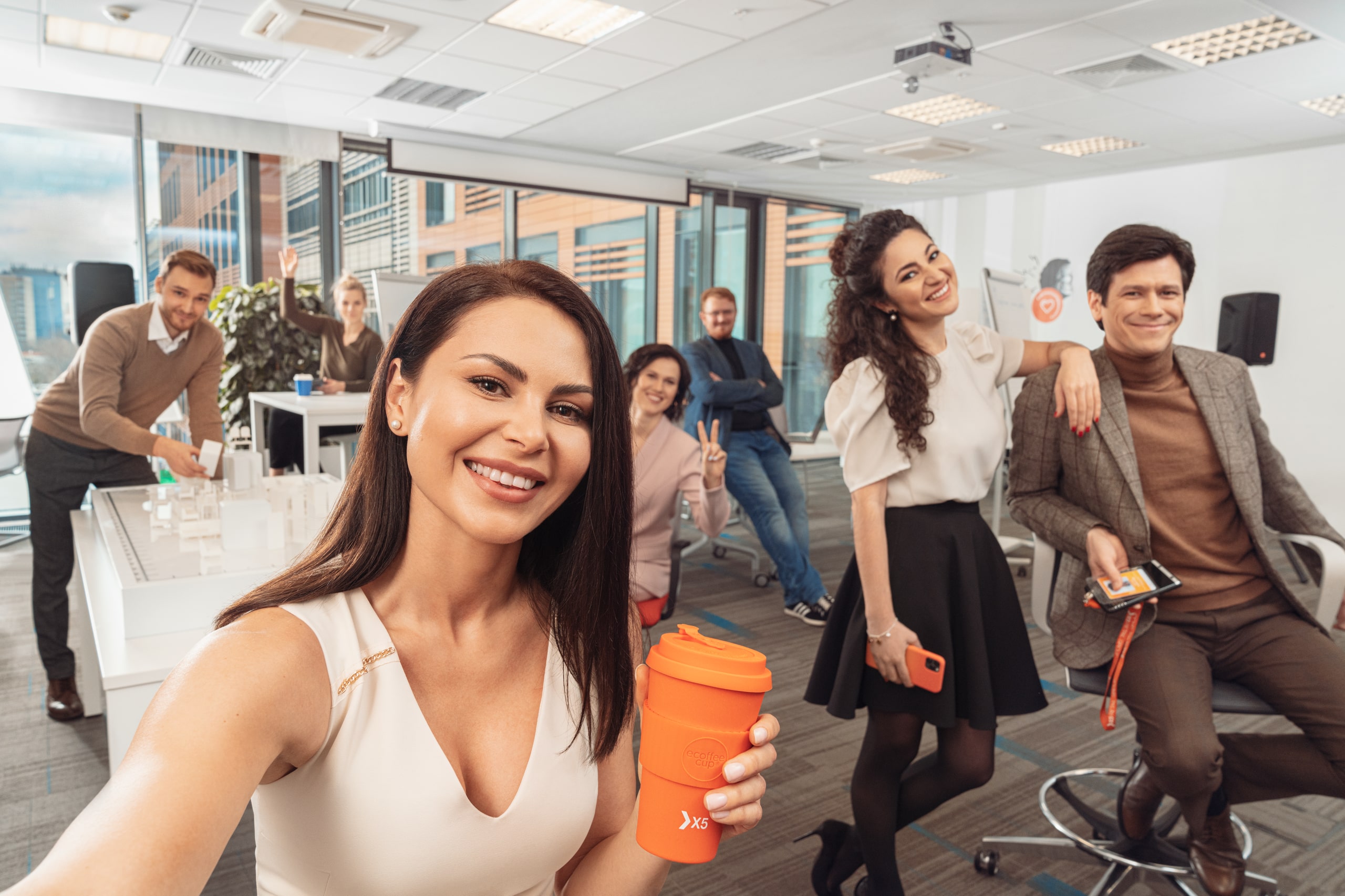 Respect, client centricity, striving for achievement, and honesty are X5's shared corporate values that are integrated into the majority of the Company's HR processes, from assessing the suitability of candidates to the formation of a talent pool.
X5 supports traditional corporate events, while also developing new ones. In 2019, the entire Company was united by happy.x5, a virtual platform for holidays. During the year, it was visited by more than 90,000 people.
In order to maintain an open and shared information space for its employees, X5 is continuously developing new communication and interaction channels. To this end, it applies agile methodology, which was instrumental in the development of the corporate intranet portal and Personal Account mobile app for Perekrestok and Pyaterochka employees.