Help during a pandemic
The social relevance of businesses had only grown amid the pandemic, as many people were losing their jobs, elderly people could not leave their homes to buy food during the lockdown periods, and doctors were stretched to the limit. X5 offered assistance to several key focus groups.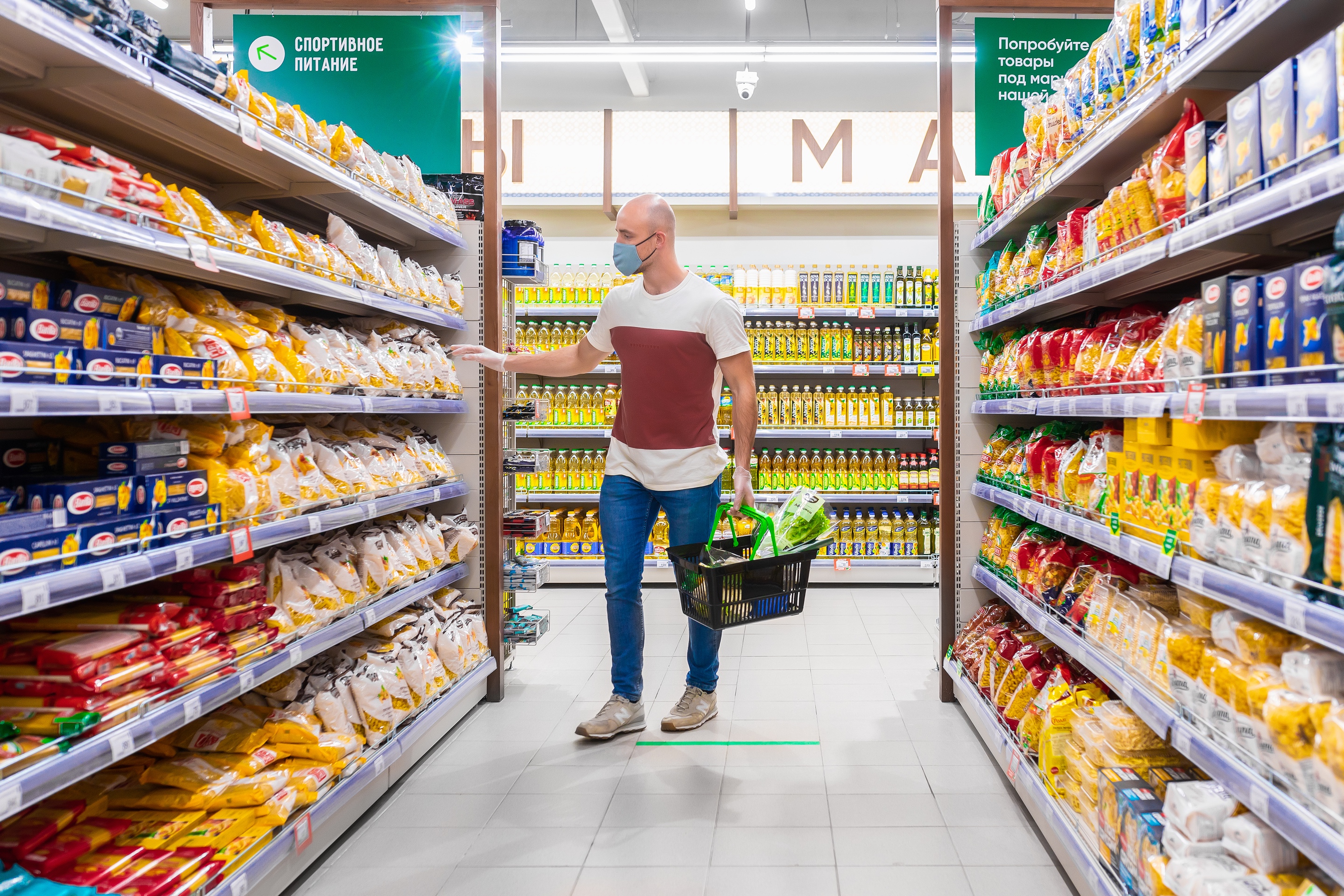 In March–April 2020, X5 Group offered work to all those who were seeking a job after the introduction of restrictions to curb the spread of COVID-19. During the lockdown, X5 gave new jobs to a total of 40,000 people.
In 2020, X5 Group stepped in to deliver food to hospitals for medical personnel working with COVID-19 patients as part of the Basket of Kindness initiative. 79 hospitals in 17 regions and a total of over 70,000 doctors received 75.9 tonnes of food.
X5 offered assistance to doctors and volunteers, with Pyaterochka and Perekrestok giving discounts to social service workers and volunteers (from 5% to 10% depending on the day of week and region) for the entire term of the spring 2020 lockdown period.
During the pandemic, X5 went to great lengths to ensure in-store safety. The Company provided its employees and customers with personal protection equipment, while in-store spaces were redesigned to facilitate social distancing.
In April, the Basket of Kindness campaign expanded its geography, with food hampers now delivered to elderly people not only in Moscow, but also in the Moscow region and St Petersburg. To broaden the range of products, Perekrestok reached out to its partners and received contributions from Henkel (shampoos, shower gels, detergents and home care products), SPLAT (toothpaste and toothbrushes), Unilever (tea, soap, toothpaste and multi-purpose cleaning products), PepsiCo (soft drinks), BioFoodLab (plant-based milk and fruit bars), MAY Foods (tea), and Danone (milk, juices, milkshakes and fruit puree).
6
Food deliveries to elderly people
X5 Group and Foodbank Rus launched an online food drive on Корзинадоброты.рф to deliver foodstuffs to elderly residents of Moscow who live alone. Volunteers helped deliver food parcels in order to keep seniors from leaving home during the lockdown and reduce their risk of exposure to the disease.